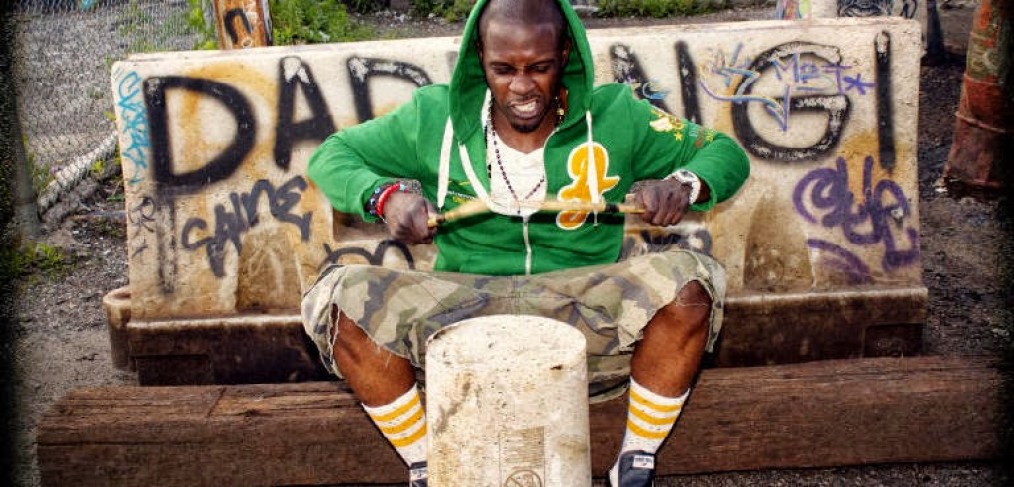 Chocolatt
Chocolatt is Bounce's very own master of percussion. He is recognized as one of the world-renowned bucket drummers of the New York City streets and subway stations. But not only can Chocolatt rock the beat with his buckets he's also a spectacular break dancer as well.
"I just love to make them dance…" that's how 'Choclatt' has described his life's mission since he was just five years old. Choclatt is a percussion prodigy who incessantly started playing drums at the tender age of three. By thirteen, Choclatt took his beats to the streets for the first time and was widely respected.
By twenty Choclatt co-starred in, and created all of the percussion segment in the four-time Tony Award-winning musical, "Bring in Da Noise Bring in Da Funk". This rhythmic composer also created and starred in his own critically acclaimed musical "Keep Bangin" and was most recently cast and featured in the Radio City Music Hall Spring Spectacular starring the Rockettes.
Choclatt had significant features by five-time Grammy Award winning artist, Lauryn Hill in, "The Miseducation of Lauryn Hill" album and world tour. He also has been featured by a broad spectrum of artists such as Carlos Santana, Savion Glover, Usher, Rihanna, Alicia Keys, Aretha Franklin, Beyonce, Melony Fiona, Kelis, Amerie and Gregory Hines.
Not only is he a master of the Broadway stage and album recordings, he's also graced TV screens, starring in television
commercials for Maybelline makeup, Metro PCS, Capital One Bank, CBS Sports Network, Cingular Wireless, Burger
King and Panasonic. Choclatt talents have gotten him guest star roles on a variety of shows such as TEDx New York, NBC's, "30 Rock" starring Alec Baldwin and Tracy Morgan, Sesame Street and "Are We There Yet" starring Ice Cube and Terry Crews.
His music has been featured on the big screen in several movies, including "Conspiracy Theory" starring Mel Gibson, "Sliver" starring Sharon Stone, and "Listen to your Heart" starring Cybill Shepherd; he also penned the music scores for CBS's, "Blue Bloods" starring Tom Selleck as well as "Heat" starring Robert Deniro. This musician entertainer has done it all, from street drumming to big screen stunting, but don't sleep on all of this talent because this one-man show isn't settling for this lengthy list of accolades. Choclatt continues evolving as an artist, dropping mixtapes featuring a new wave of Dance, Soul, Jazz and Pop music infused with live percussion, that's sure to keep you dancing.