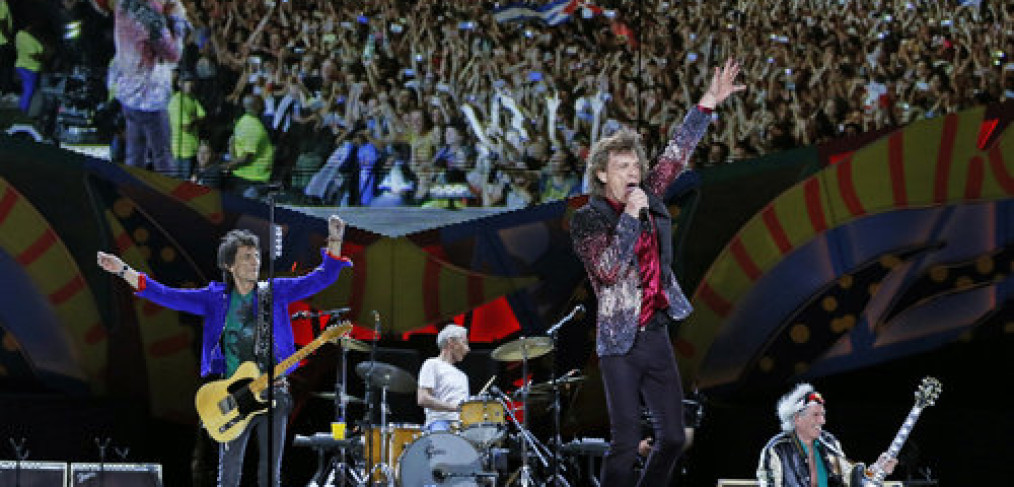 The Stones Play Havana
Cuba has been making headlines lately for all sorts of historic firsts in politics, sports, travel and entertainment… Why should music be any different?! On March 25, the Rolling Stones played a once-in-a-lifetime free show for a crowd of more than 500,000 in Havana. There's clearly more to Cuba's music scene than the traditional rumba, mambo and salsa.
The concert came just days after President Obama's historic visit to Cuba. While the President did receive a standing ovation when he arrived to the exhibition baseball game at Estadio Latinoamericano on March 22, it was still no contest for the Stones who played their show for nearly half a million fans at the Ciudad Deportiva de la Habana later that same week.
The band played all of their hits for nearly two hours to an unwavering crowd. After closing with "Brown Sugar," the crowd began to chant "olé" begging for an encore. The Stones came back on stage to perform "You Can't Always Get What You Want" and "Satisfaction" as the crowd sang along.
At the start of the concert, Mick Jagger addressed the crowd in Spanish and said "This is a new time." Indeed they are.