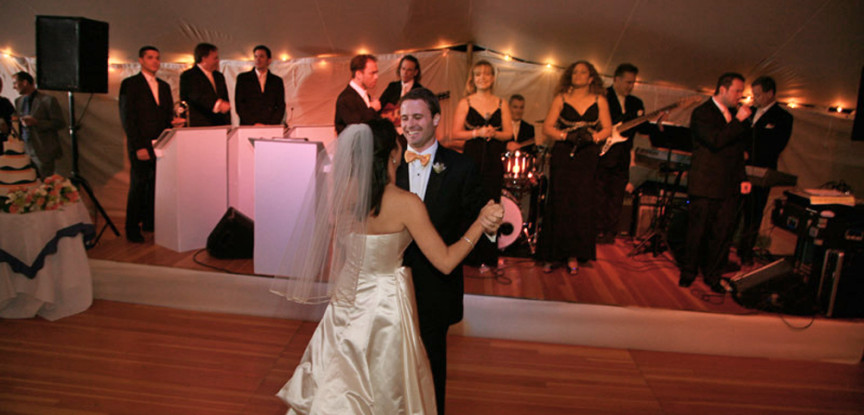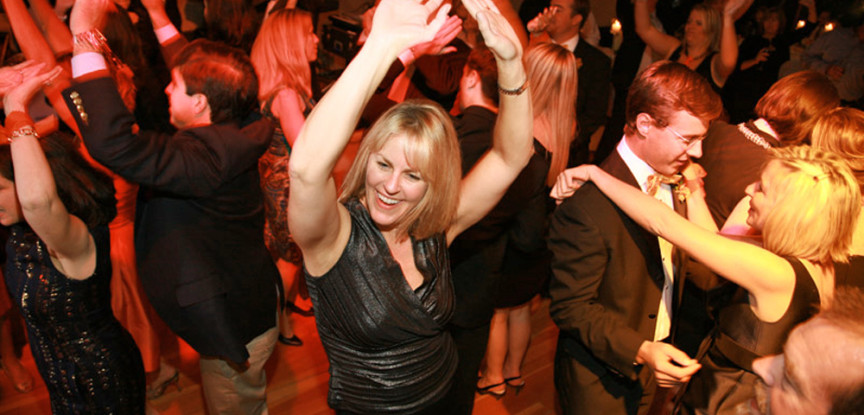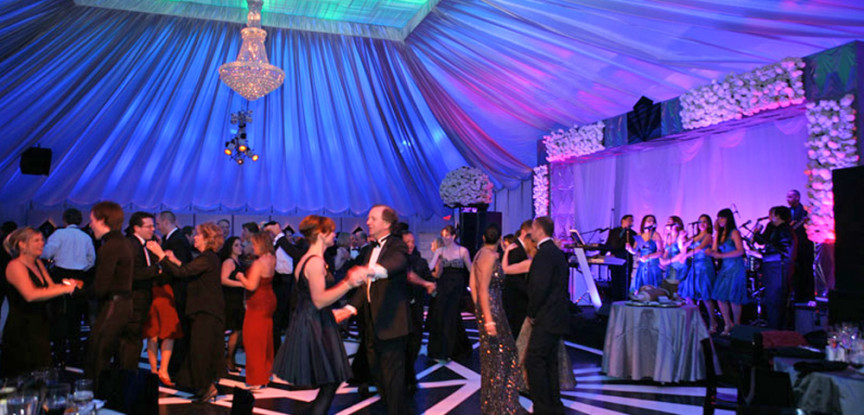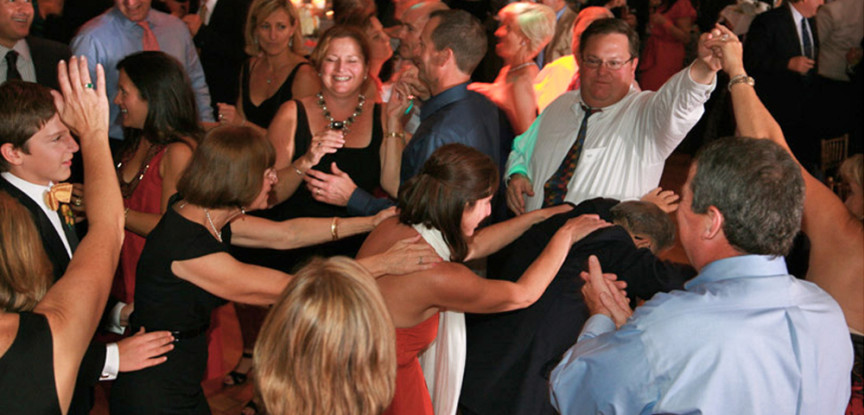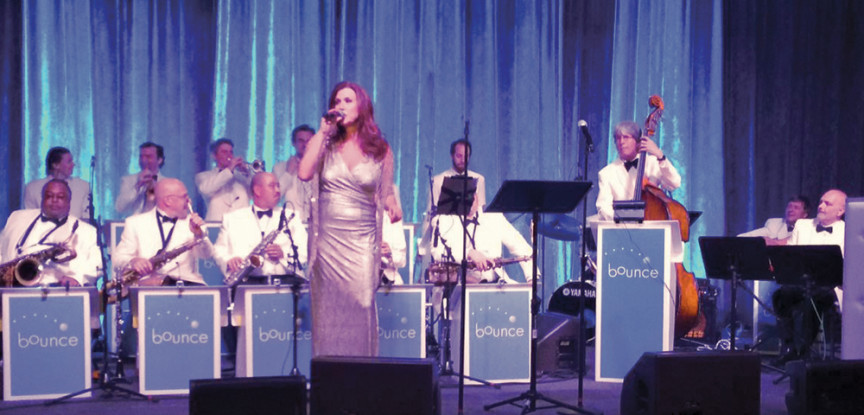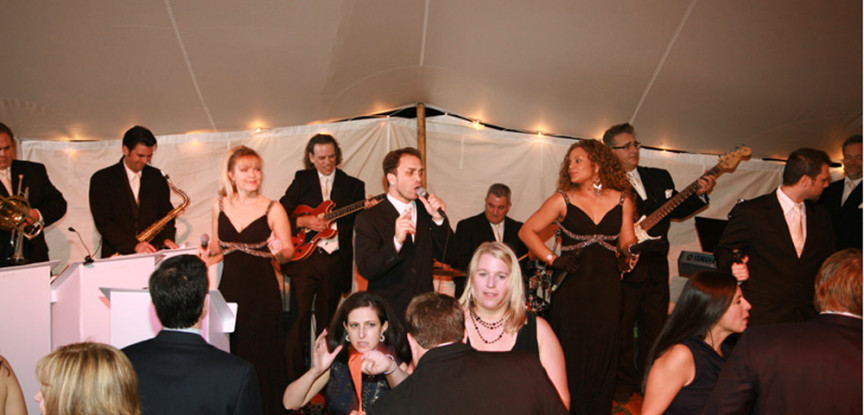 Know Your Musical Options
To select your band, "See them perform live," says Dean Vali of Bounce Music and Entertainment. "Then ask if they offer options like lights, screens, videos, and general event production. And also find out what the band will wear when they perform."
Musical Choices
To help wedding couples choose their music, Bounce provides song lists for the ceremony, cocktail hour, and reception. "For the ceremony, classical is the most common choice. I like Vivaldi, Bach, Beethoven, and classic pop like James Taylor, The Beatles, and Frank Sinatra. The most popular choice for ceremony music is, of course, Pachebel's Canon."
Dean suggests considering selections like "Spring" by Vivaldi, "How Sweet it Is To Be Loved by You" by James Taylor or "I Will" by the Beatles. He also suggests songs like "You and Me Together" by Dave Matthews Band, "Better Together" by Jack Johnson, or "One Hand One Heart" from "West Side Story."
For the cocktail hour, "A lot of people want jazz. To some, that might be Louis Armstrong, while others might think of Dave Sanborn or acoustic music. The guitarists in our band also can play coffee-house music in a style like Van Morrison or Dave Matthews."
Cocktail hour is also an opportunity to play music honoring your heritage. "We had a Korean groom marrying a Japanese bride," says Sophia Macchiaroli, also of Bounce Music. "Their reception was going to focus on American music, but they still wanted to bring their own culture into the wedding, so we provided their ethnic music in the ceremony and cocktail hour."
"We also brought in Japanese coattails," adds Dean. "We often play ethnic music during the cocktail hour. At a Greek wedding, for example, we might bring in a bazuki, a stringed instrument like a guitar, and for an Italian wedding we'll bring in a mandolin. So we celebrate the heritage of the bride and groom while keeping their reception filled with dance music, which is what couples typically want."
"Our couples are very diverse," adds Sophia. "For example, one of our grooms wanted only country music, but his bride was not about that. We worked with both of them and he was happy with how we incorporated country music while she was happy with being able to have different types of music as well."
First Dance plus Motown, 70's, & Today
"We always make sure we can play the first dance live," says Dean, "but all our bands have DJ capabilities so if the couple wants, they can have the original recording played."
Dean and Sophia tell us the most popular first dance choices are wide-ranging and include "Hard to Concentrate" by the Red Hot Chili Peppers, "All of Me" by John Legend, "You and I" by Wilco, "Marry Me" by Train, "Just the Way You Are" by Bruno Mars, and "Let's Stay Together" by Al Green.
For the reception itself, "What works best is a really good blend of Motown, 70's, and very current pop music," says Dean. "We sprinkle in 80's every once in a while and we find that the really new, modern songs work very well too.
"Motown works across the board. A wedding guest who's 62 years old and another who's 22 will both sing every word of 'Ain't No Mountain High Enough.' If our wedding couples want to go another way, we will do it, but when you talk about repertoire, that's what works."
Answering Your Questions
"From the moment you start working with us, there is one person with you all the way who will also be there on the day of your wedding. So while our bandleader is on stage directing the music, there is also someone offstage coordinating with the event manager, caterer, and others to ensure everything goes well.
"Bounce has several bands ranging from seven pieces and up. All our musicians are New York pros. At the end of the evening," Dean continues, "when our wedding couples give us that big smile and say, 'It was more than I ever thought it was going to be and we loved every minute. Thank you!' That's the most exciting part."
"I say to a bride, 'Do what you want to do, because you're not going to please everyone,' " says Sophie. "Please yourself and your parents, and everyone else will have a good time. When the bride and groom are happy and on the dance floor surrounded by love, that's what makes the party!"
See the original article here.