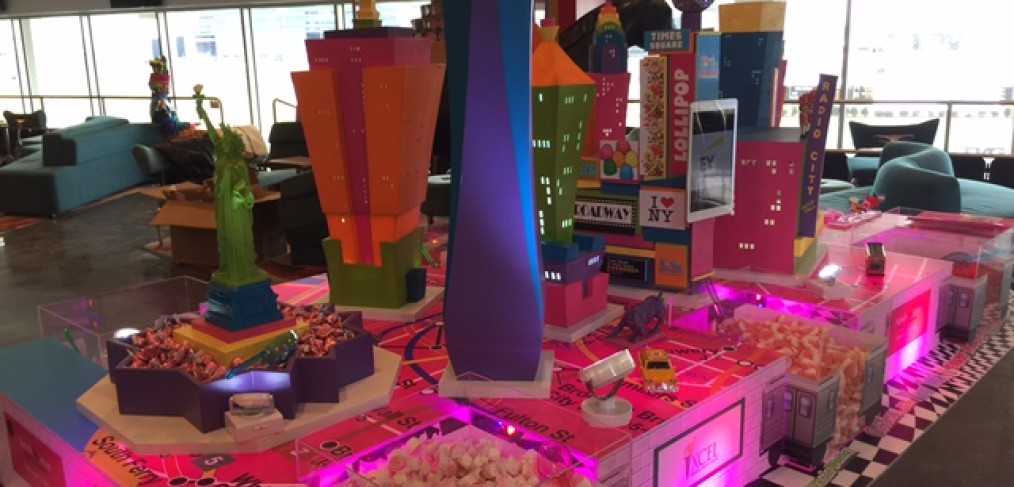 It's the Coolest and Most Amazing
After much anticipation, the newest addition to Bounce's entertainment arsenal has finally arrived.
Dying to know what it is?
It's only The Coolest Most Amazing New York Candy Table in the Whole Word!
And it made it's debut earlier today at a charity event and was a complete hit! For a true showstopper at your next event, look no further than our completely custom New York City themed candy table. This sweet addition is guaranteed to please all of your event attendees.
Not only was the entire table custom-made, it is also completely customizable. There 8 branding opportunities on the subway tiles in addition to interactive branding or animation featured on one of the big screens right in the heart of Times Square.
Our energetic attendant Tidbit is also at your service to hand out customized candy bags to your guests and she will make sure everyone's sweet tooth is more than satisfied.